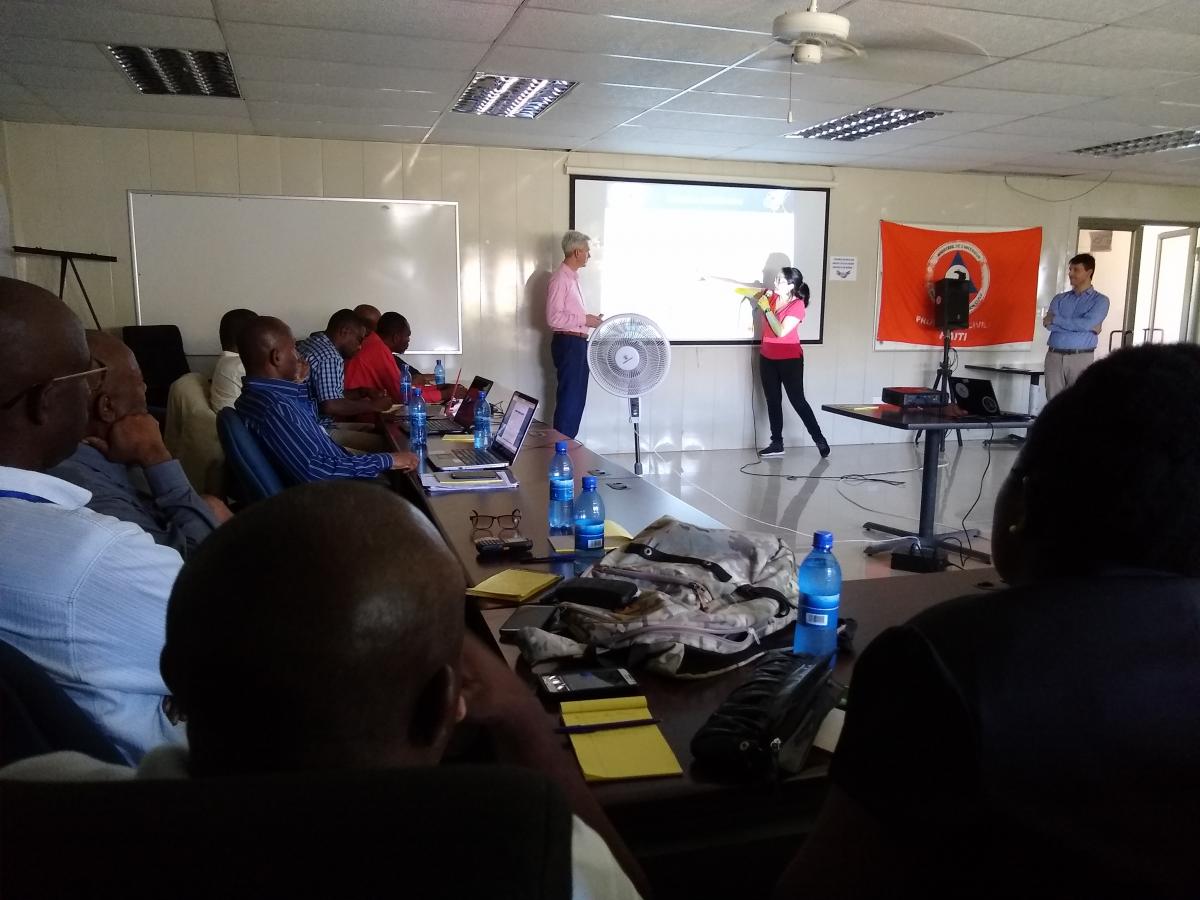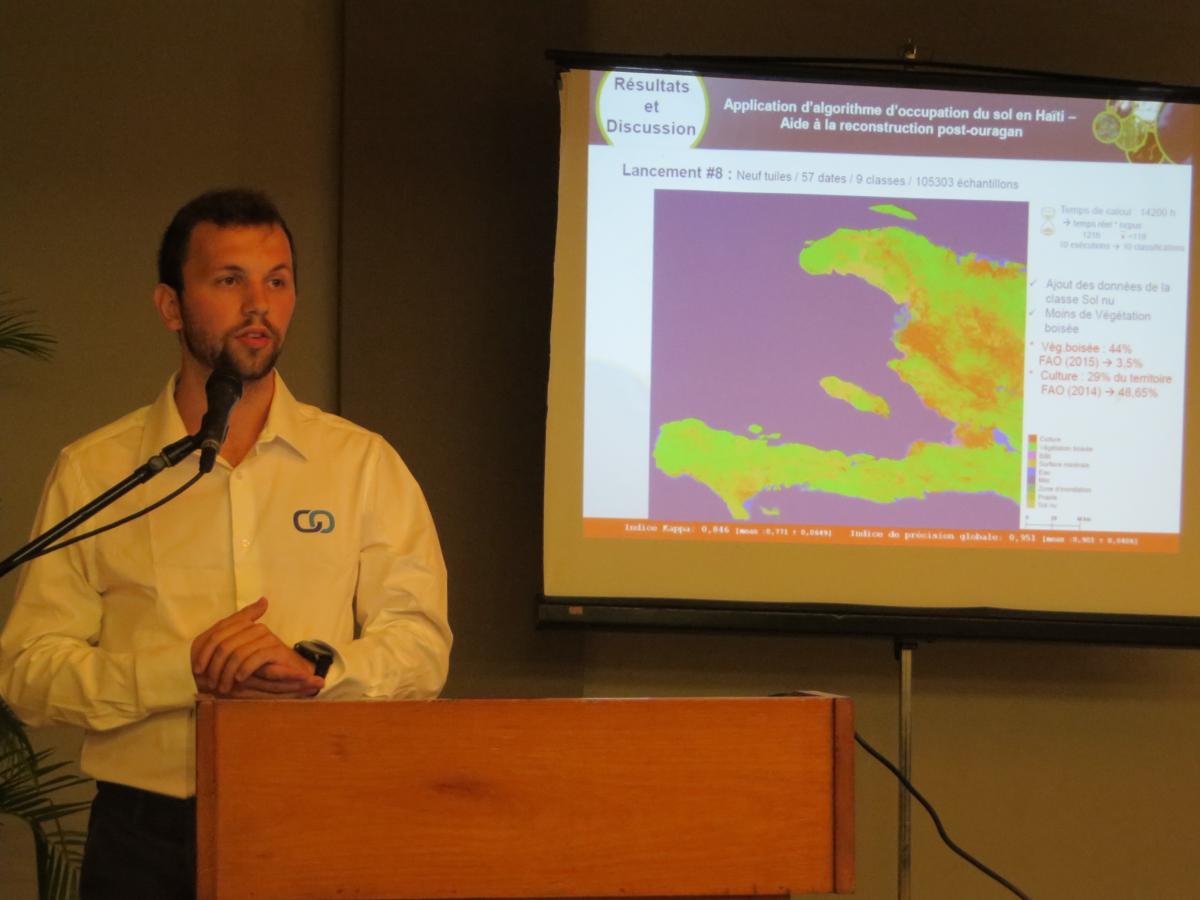 SAR and Landuse training by Italien Space Agency (left) and French Space Agency (right)
Capacity building has been at the heart of the concern of both Haiti RO partners and stakeholders alike. From the outset, the Haiti RO team felt that the work on recovery and reconstruction products would only have meaning if lessons learned could be transferred locally to ensure an active uptake and use of the products developed, the ability to develop sustainable products through linkages to newer projects, and the ability to recreate some products after future events.
Working in close collaboration with the rest of the Haiti RO Steering Committee, the CNIGS and CNES developed a Capacity Building Plan with a view to structuring the activities in two main groups:
Activities to support the development of capacity to exploit existing and new EO-based products;
The main beneficiaries of user-focussed training sessions were civil servants from various Haitian departments (Bureau des mines et de l'énergie, Ministère de l'environnement, etc) and students from Haitian universities. This work included a series of night classes for masters students.
Activities to develop the capacity to generate new EO-based products.
The main beneficiaries of product-related training sessions were experts in geomatics from the CNIGS. This work included detailed training sessions on EO processing techniques, and an internship for two CNIGS experts in France. A further internship in Italy for three months for two other CNIGS experts on SAR data processing and data retrieval and processing tools was planned for 2020 but will be delayed to 2021 due to COVID-19.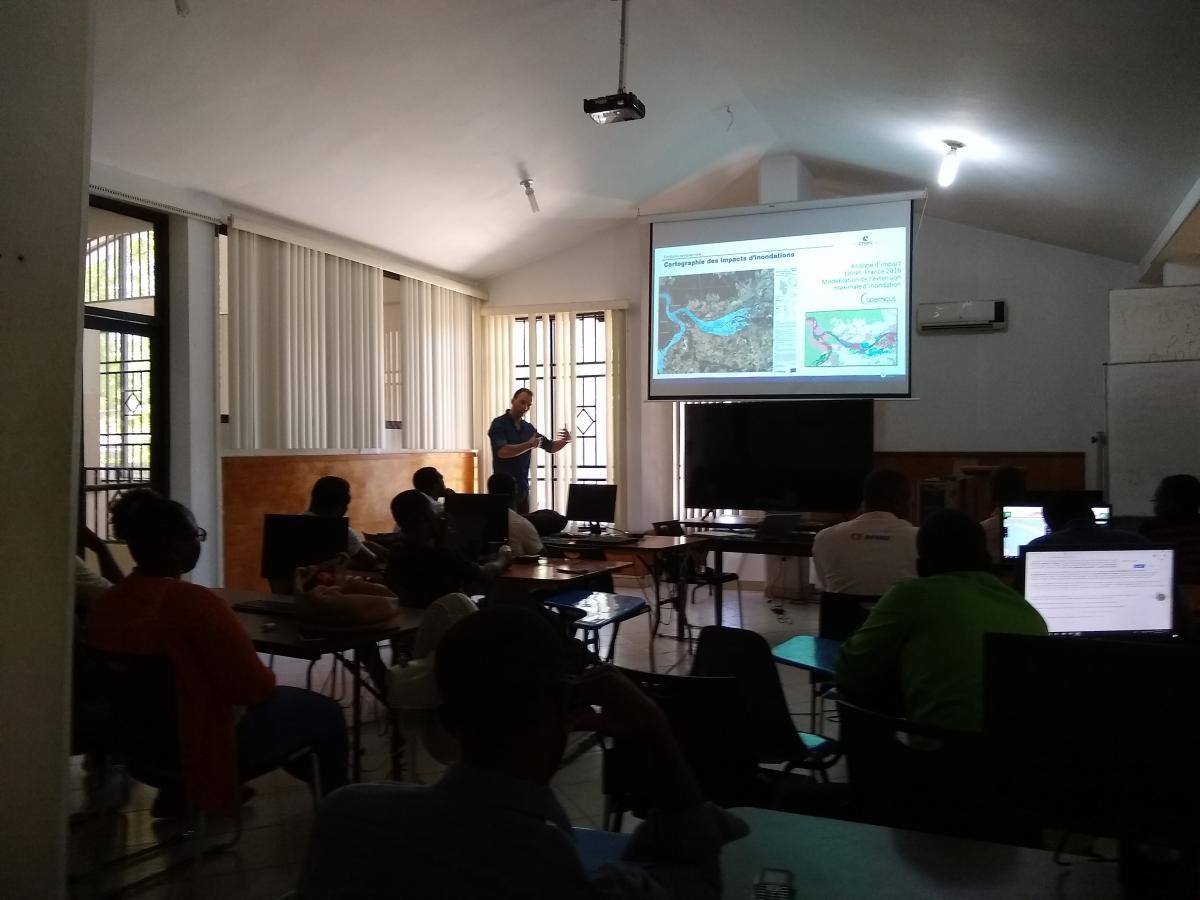 University training at PàP in 2019 with SERTIT/CNES and ASI
Capacity building Plan available here
You will find below the links to the various events organized in Haiti:
2017 Décembre - Séminaire Technique RO Décembre 2017
2018 Mai 7-11 : Formation "Introduction Spatiale" à visé universitaires
2018 Décembre 10-14 - Formation en Cartographie et Occupation des Sols à Port au Prince
2019 Avril - Formations d'initation à la télédetection optique et radar, Charte Internationale et base de données KalHaiti