Radar data from ASI and DLR
Italian Space Agency (ASI) and German Space Agency (DLR) have been supporting the Recovery Observatory in Haiti since the very beginning.
Since the Matthew Huricane in september 2016 the DLR has launched uninterrupted series of acquisitions of the TerraSAR-X radar satellite over the entire area of interest of the three departements Grand'Anse, Sud and Nippes. The data are available on TSX-supersites of DLR.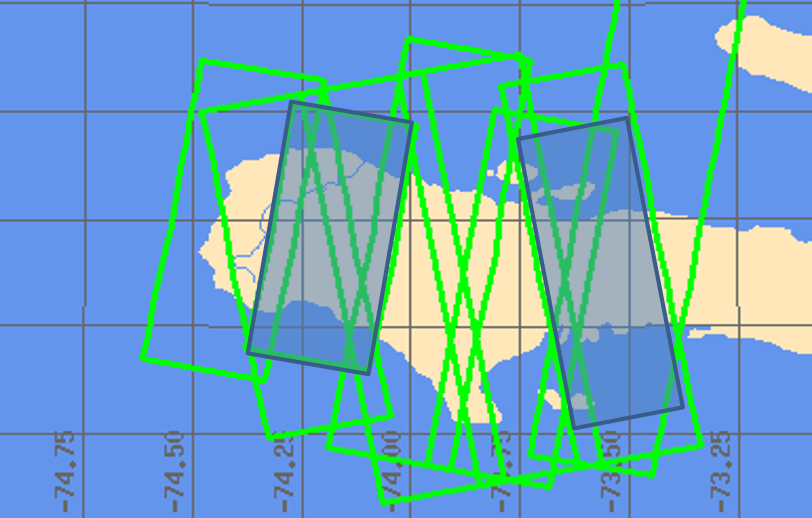 In september 2019 there were 144 scenes acquired, it is 11 TerraSAR-X coverages of the whole area in Ascending and Descending orbit
(3 full coverages in 2019!)

Since december 2017 ASI has launched uninterrupted series of acquisitions of the COSMO-Sky-Med radar satellite over three areas of interest : Jeremie, Les Cayes and Camp Perrin road.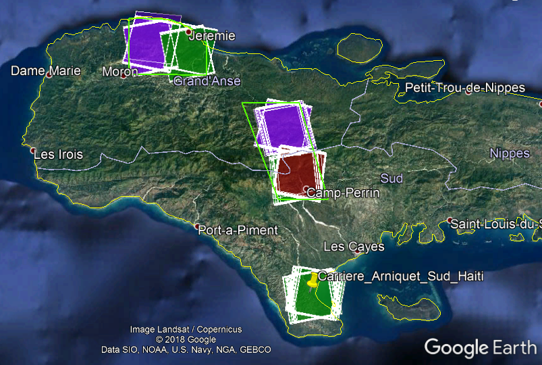 In september 2019 more than 340 scenes were acquired over 3 hotspots with COSMO-SkyMed SpotLight at 1 meter resolution
( >34 scenes per stack !)
COSMO-SkyMed and TerraSAR-X radar satellite data are not available through this website because of licence issue however all are available on the ESA GEP platform https://geohazards-tep.eu allowing you to process data without downloading heavy files.
It should be noted that the GEP site allows online processing of Sentinel-1 data, notably used within the Recovery Observatory in the area of change detection.

Processing results can be found on the "Ground movement - Change detection" thematic web page