EMSN065 : Monitoring of recovery activities
The scope of the service request EMSN-065 is to monitor the recovery phase of the vegetation after the passage of Matthew cyclone on the 4th of October 2016. The activation is related to a protected area (Makaya Park) and five agricultural areas (Les Cayes, Port-Salut, Jérémie, Dame-Marie and Pestel).
The aim is to build a comprehensive database to perform recovery aid organization and recovery monitoring of the critical resources destroyed. Information provided will be used by local governmental organisation and users.
The present study EMSN-065 is in the direct continuation of the work realized in the frame of the CEMS RRM EMSN-050 and (mostly) EMSN-051 activations. The methodology proposed here for the vegetation classification and status change are strongly based on this previous study (i.e. EMSN-051). This is motivated mainly by two reasons:
• To ensure comparability between the two analysis.
• To reproduce a methodology that has been already accepted by JRC and appropriated by the End User.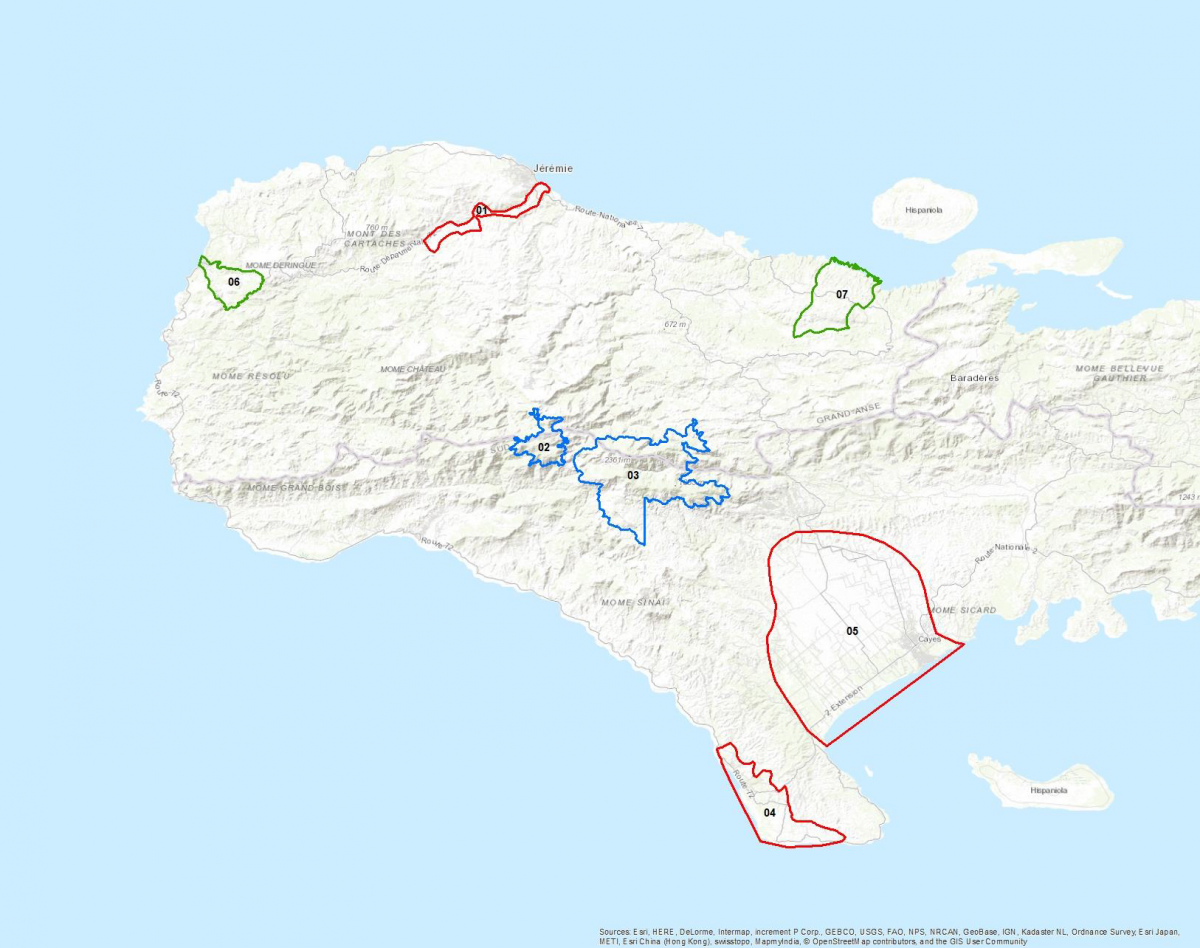 Area of interest for Copernicus EMSN-065
Adaptations may be performed to transfer the methodology from the image availability in EMSN-051 to the foreseen EO data in this activation, especially regarding crop cycles and cloud coverage. The core steps for EMSN-065 are identified as follows:
• Semi-automated vegetation classification respectively over all agricultural and protected areas.
• Identification of relevant changes between each timestamp.
• To compute relevant statistics (provided into the final report) in addition of map products.
Analysis and product generation concerns three topics :
Reference and LULC mapping
Vegetation classification and land status change in agricultural areas
Vegetation classification and regeneration monitoring in protected areas
Following this request the Copernicus Service has launched the activation EMSN065, you will find the final technical report below: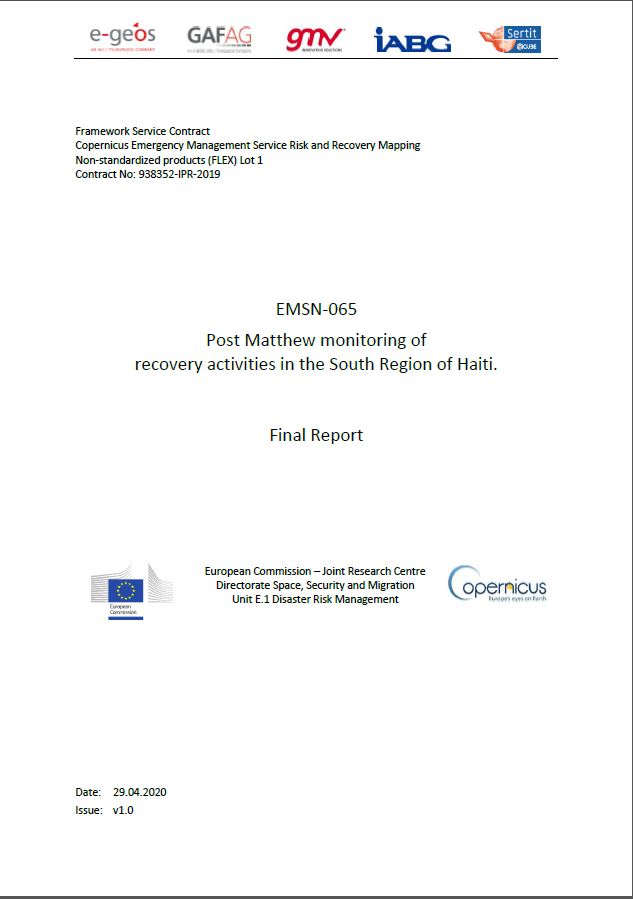 The list of products is available here (Version 1) :